Faculty and Staff Wellness
Faculty and Staff Wellness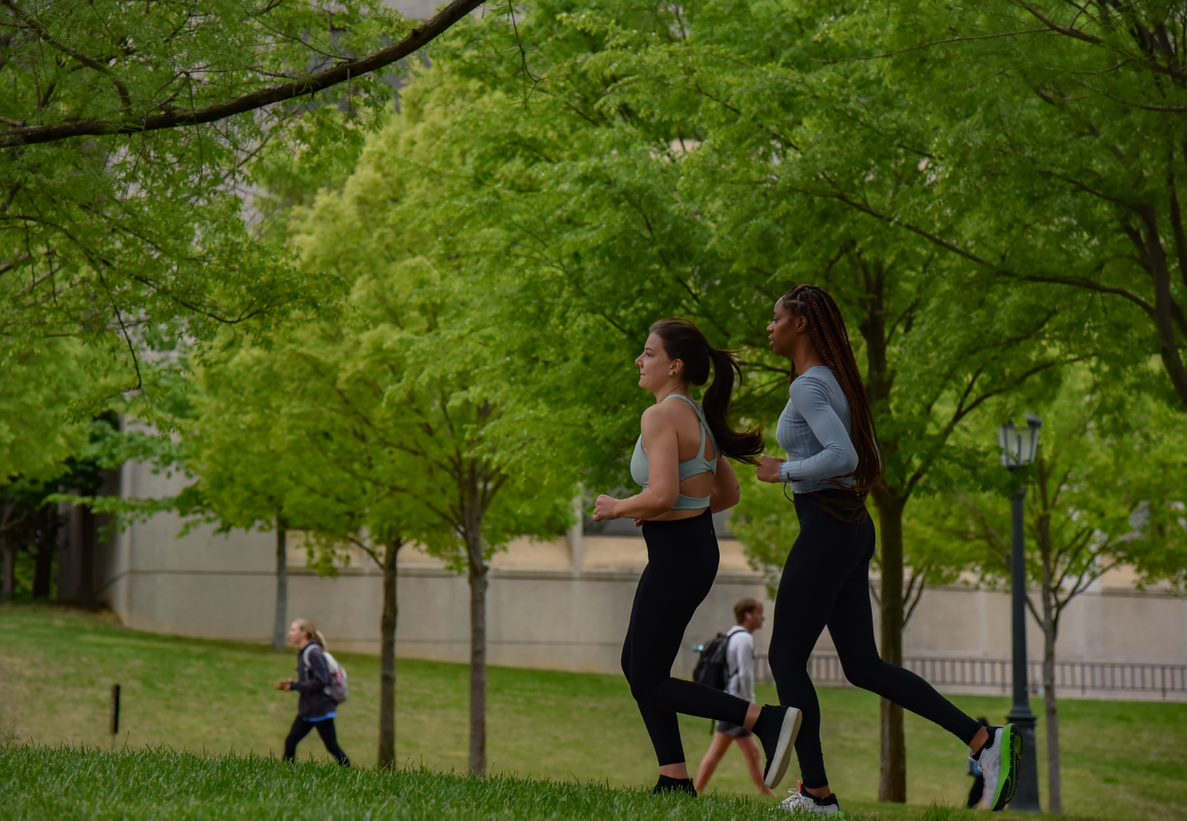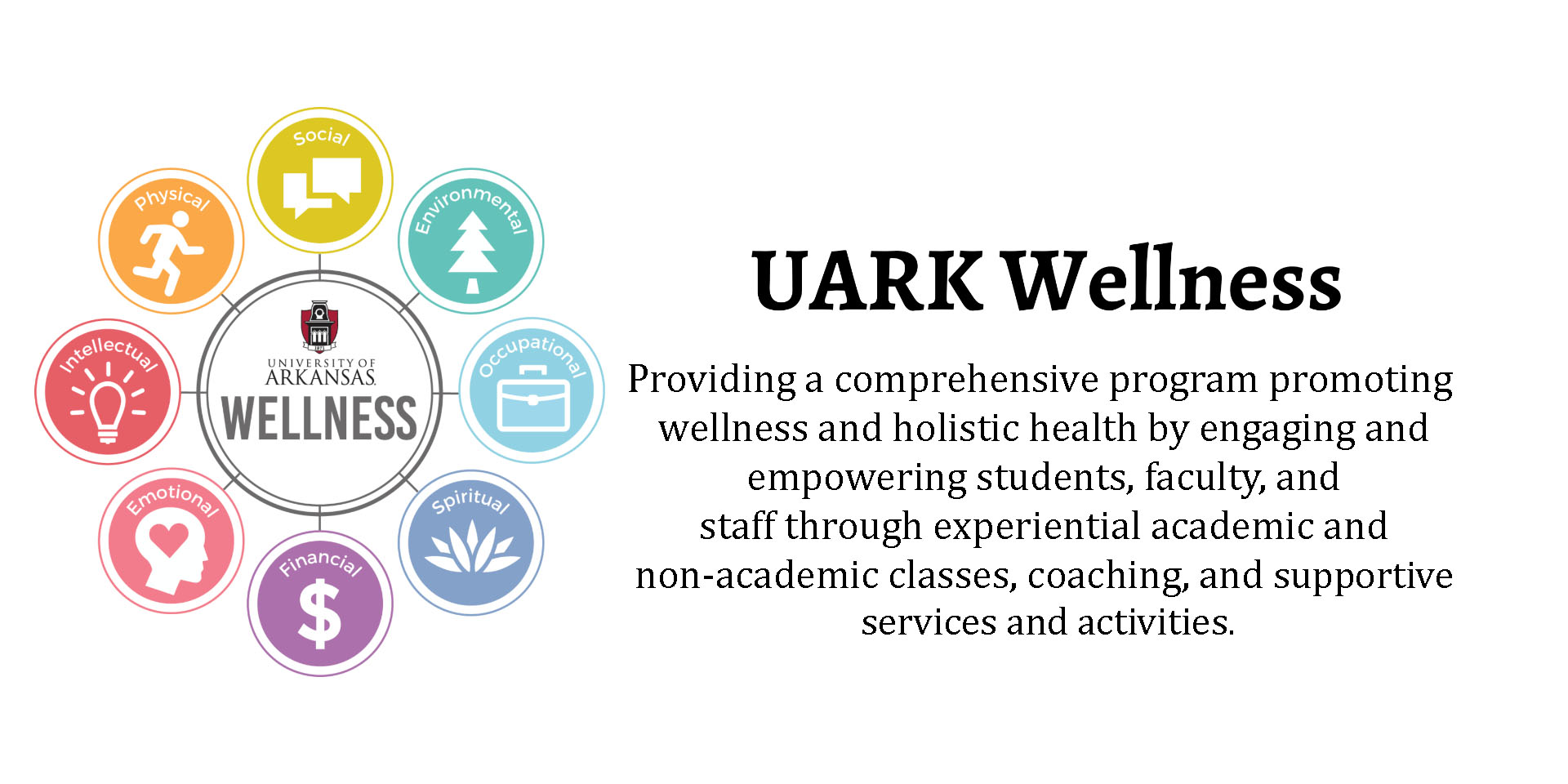 ---
Wellness is the active process through which a person becomes aware of, and makes choices toward, a more successful existence.
Wellness is also a conscious, self-directed and evolving process of achieving an individual's full potential. It is multi-dimensional and holistic, and supports a positive and sustaining lifestyle.
Why Does Wellness Matter?
Making positive lifestyle choices can significantly help improve academic and personal success. Adopting a wellness philosophy can greatly impact behaviors, emotions and relationships. Practicing personal wellness can greatly improve quality of life and maximize an individual's full potential.
University of Arkansas Wellness uses an eight-dimensional model. Learn more about each dimension by clicking into the individual icon below.
The Eight Dimensions of Wellness
University of Arkansas Wellness aims to highlight how current campus-wide programming supports all aspects of growth and well-being for individuals by:
Encouraging academic and personal growth that fosters long-term and sustainable healthy behaviors and choices.
Providing information, opportunities, resources and support that facilitates the practice of healthy lifestyles and maximizes personal and academic potential.
Promoting a culture of celebrating and improving the quality of life for the campus community.
Raising awareness of the benefits of focusing on wellness holistically.
Questions- contact hrwell@uark.edu