Employee Service Awards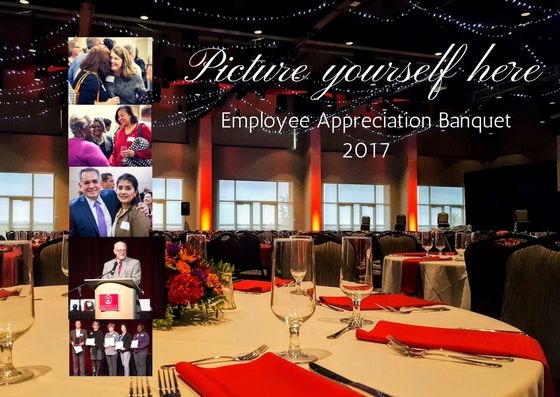 Another method of demonstrating the significance and value of our employees is through the Employee Service Awards and Career Service Payments. These awards acknowledge University employees who attain certain service milestones during each calendar year.
Goal
This annual celebration recognizes Service Award recipients with 10 or more years of service as well as the Employees of the Quarter, Employees of the Year, Staff Senate's Team Award and Scholarship winners, and full-time staff who have recently completed a degree program at the University of Arkansas.
The Chancellor and other university administrators will be joined by members of the Staff Senate and the award recipients supervisors and guests in thanking these valued employees for their contributions, their accomplishments, and their years of service. Service award recipients will be presented with a certificate and their pre-selected gift of appreciation and Employee of the Year receives a plaque.
For more information about the Employee of the Year or Employees of the Quarter, Staff Team Awards, or Part Time Staff Award go to the Staff Senate Website.
Frequently Asked Questions
List of Recipients for Review by Departments
A report generated from the Length of Service field in the Workday indicates that the following employees are eligible for recognition at this year's banquet.
Career Service Payment
An employee in a full-time (100%) appointed position not defined as faculty will become eligible for career service recognition payments upon the completion of 10 or more years of service . If you have worked for another state agency or state-supported institution of higher education in an eligible position, you will be given credit for your years of full-time service. Proof of prior service is required.
Frequently Asked Questions