New Employees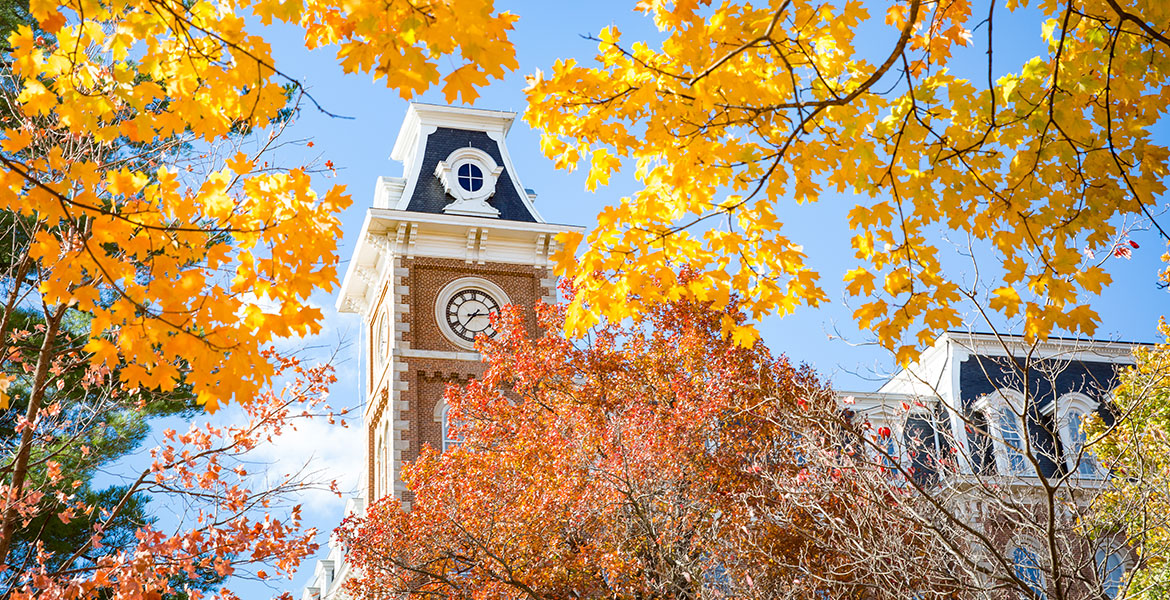 Welcome to the University of Arkansas!
Use the checklist below to get started as a new employee.
Your supervisor may assist you in meeting the following requirements, but ultimately it is in your best interest to complete them in a timely manner.
Get Your University ID Card
Get your University ID cards at the Campus Card Office located in the Arkansas Union.
Activate Your UARK Account
All employees at the University of Arkansas are assigned a UARK account. You may need access to other types of accounts based on your job requirements. Visit the IT Services New User Checklist to get started with technology and your UARK account.
For new faculty assistance with online learning management tools, contact the Blackboard Learn Help Desk at bbhelp@uark.edu or 479-575-6804.
Complete Employment Forms
New employee paperwork should be completed within the first three days of employment, if not sooner. In most instances, the forms can be completed in your department and forwarded to HR. Contact an HR Expert for assistance.
Note: Payment of your first paycheck may be delayed if these forms are not completed in a timely manner.
Attend New Employee Orientation
All new staff and faculty should attend a New Employee Orientation session. New Faculty Orientation is typically held the Tuesday before the first day of classes in August. Remote New Employee Orientation Part 1 and Remote New Employee Orientation Part 2 is provided for those unable to attend regular orientation sessions on campus. New faculty should contact the Teaching and Faculty Support Center for details at tfsc@uark.edu or 479-575-3222.
Enroll in Employee Benefits
The university employee benefits package is discussed in detail during New Employee Orientation. Enrollment forms must be completed and submitted to HR within the first 31 days of appointment.
Get Your Parking Permit
Don't get a ticket! You must have either a valid parking permit or pay a parking meter to avoid getting fined. Purchase your permit or pay citations at My Parking Account. Learn more at Parking and Transit.
Get Security Access and/or Key(s)
Your department will authorize the appropriate security access for your position. The Key Office in Facilities Management manages the issuance of keys to most university property.
Register for Training
Some positions require training in BASIS and/or UAConnect. The Employee Development Program also offers a variety of workplace training courses, including group/department training and supervisor development training. Learn more at Professional Development and Training.
Review Your Payroll Earnings Statement
Appointed employees are paid once a month. Approximately three days before pay day, you will receive a Payroll Earnings Statement by email. The earnings statement reflects your gross pay, deductions and the net pay that will be deposited to your account(s). Payroll Earnings Statements can also be viewed at webBASIS. Learn more at Getting Paid.
Nonresident Employees
A nonresident employee is anyone who is not either a U.S. Citizen or Legal Permanent Resident (green card holder). Nonresident employees must contact an HR Expert to schedule an appointment and complete new employment forms. Failure to do so could result in incorrect taxation of your payments. Learn more about requirements for nonresident employees.
Get Help
Details about work times, evaluations and other employment issues can be found in the Staff Handbook or by asking your supervisor. If you still have questions, do not hesitate to AskHR.